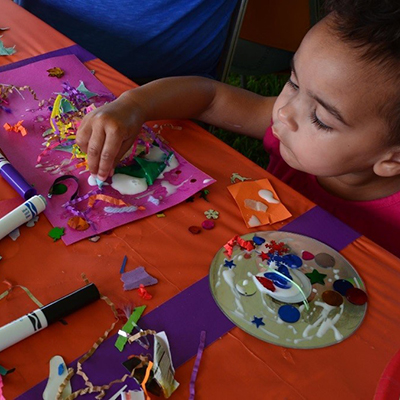 Look, learn, and create together with interactive programs for kids of all ages, parents, caregivers, students and faculty. Create with paint, printmaking, Legos, pencil, or explore the formal elements of art through shape, shading, construction, and design. No art experience necessary, just a sense of curiosity.
Entry is free and open to the public because of the generous contributions of the Sabatini Family Foundation. We welcome people of all ages and ability levels so come by yourself, with your school or as a part of a group. If you plan to come with a group of 7 or more please call or email us to schedule ahead of time. 
ArtLab Family Events
Visit the Events page for special art programs geared toward families.
Hours of Operation
The ArtLab is open Saturdays 1 - 4, Tuesdays 10 - 7, Wednesday through Friday 10 - 4.
The ArtLab will close December 24th through January 1st.  It will reopen for regular hours at 10am January 2nd.