The Mulvane Art Fair is a juried event that features 90+ artists using a variety of media from across the state, region and country. We are proud to announce that the 2019 Art Fair featured artists from 15 different states – Colorado, Missouri, Florida, Nebraska, Alabama, Texas, Oklahoma, California, Kansas, Illinois, Arizona, Oregon, Iowa, South Dakota and Wisconsin. The event also features live music, a beer garden, and exciting food options.
Proceeds from the Mulvane Art Fair support the programs and mission of the Mulvane Art Museum.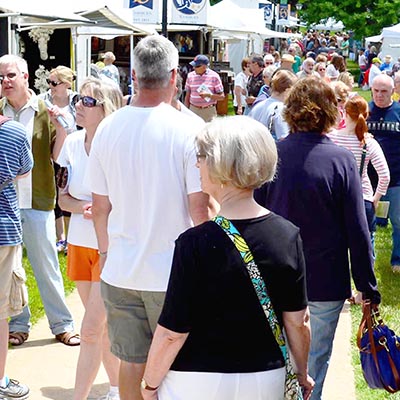 Hours and Admission
The Mulvane Art Fair takes place on the first weekend of June.
Saturday, June 6th : 10:00 am – 5:00 pm
Sunday, June 7th : 10:00 am – 4:00 pm
Admission is $6 for a day, or $10 for the weekend. If you are under 12 or a member of the Mulvane Art Museum,  your admission is FREE!